I love to dance & my favorite dance moves are latin. I think I was a Latina in my previous life ... I love it that much! It's mucho caliente'. he he he
COST: Ok, so I'm thrifty & hate to pay to much for videos that may or may not be that great. I purchased mine at Target for $11 & it's fabulous. I have seen it on Amazon.com for cheaper.
About this video: This video comes with a 17 min step guide so if you don't know the moves you can learn them before hand. If you pick up steps easily then you can start with out this step guide. The main program is about 35+ min. The instructor (Stella) will take you through 3 different dance routines ... if you know moves then you'll know the salsa mix, Latin Twist, & the Mambo. Once you get the steps down you can really let your hips move & really sizzle off those nasty inches.
Rating: I would rate this video a 5 out of 5. The music has an amazing beat, the steps are easy enough for the beginner but challenging enough for an advanced (given you shake you God given assets), and the instructor takes you through each move then before going on to the next move you revisit all learned moves & add them all together to make a fantastic routine. By the end of routine one I had sweat dripping off of me.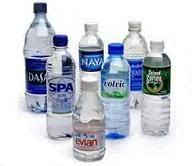 Don't say "I don't like to sweat!" Sweatings good for you! It's a good idea to always drink water at least 30 min before each workout & during the workout to. You need to be hydrated to get the most out of your workout. Think of it like this ... would you drive your car without oil? Well, your body needs water to lubricate your joints.
Now ... go ... hurry up ... grab your water, tennies, shorts ... whatever else you need & work off your ass so your scale can't go shooting his mouth off to everyone else.