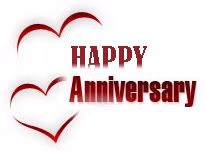 It's official ... this journal has been up & running for 1 year now. WOW ... where did all the time go?
I've lost weight, gained weight, lost weight again, bought several new workout videos, bought a few weight loss books too, tried 4 different weight loss plans none of which worked (Alli sucks rotten eggs) until I found my current plan "Crack the Fat-Loss Code", took a couple of trips to the beach, had my MIL live with me for 2 months (horrible idea by the way), tried to mend the relationship with my mother (another bad idea), lost my grandfather, my baby brother moved into the area, my other brother had twins in January, had a couple J-Land friends pass away, made a couple long lasting journal friends (these will be friends for life), my husband retired from the Army after 24 years of service ... lots of things happened this year. I started this journal weighing 206 ... got down to 203 ... went up to 211.8 ... now I'm down to 198.8. Was hoping to be at goal by now but I'm blessed to be able to say I have lost this year instead of ending it with a gain.
Thank you to all of you who have supported me on my weight loss journey. You all mean the world to me.