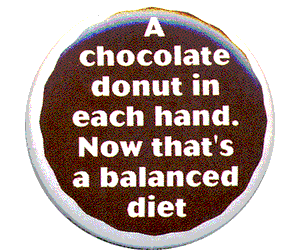 So I have been taking a different approach the last week or so on this dieting journey. I got tired of counting calories ... points ... carns ... weighing in all the time, exercising more than any normal person should have to do to lose weight & guess what it got me? 2 oz gone for the second week in a row. Hmmm, could be something to this less streeful way of living. I have eaten anything I wanted ... cookies, ice cream, high carbs ... you name it I have eaten it, but I have controlled my portions. I basically only worked out on Monday morning at Curves but I have been sick since Monday. I tried exercising Tuesday but after 10 minutes I gave up & laid back down ... nothing Wed or Thur. & the way I'm feeling right now I won't be doing anything today either.
I wonder what my dietician will say when she see's I'm not only losing weight but doing the complete opposite that she said. She told me 45-90 minutes of cardio/weights 6 times a week & 3 fruits, 6 veggies a day. I also had to get my fiber to at least 35 but she really wanted it at 45g per day. Well lets see ... the only fruit I had yesterday was a banana & the only veggie came from veggie soup last night. Exercise was only 40 minutes all week long & I lost ... kinda want to call her & say HA ... you're wrong! You don't know what your talking about.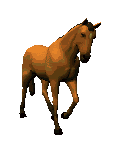 Tomorrow ... hoping I feel better. DD was asked by her riding instructor to go watch a dressage show. It's the type of thing she is learning about. Never been to one before so I don't know what to expect. I'm hoping it's interesting cause if I'm gonna sit there sick I want to be entertained. Know what I mean. DD is still begging us for a horse on a daily basis but I just don't see it happening. Dad is trying to get some land so he can get her one but I still don't see that happening. I love him for trying but I almost want to tell him no. The only reason I don't is because grandparents are supposed to spoil their grand babies so who am I to tell him he can't. He moved here to be near them ...
Ok ... so I'm outta here for now. My head is killing me, the meds aren't working ... hubby says to take his meds so I may just have to do that. I just want all this pressure to go away. Sinus infections suck! Have a great weekend ... I'll try & post pics Monday. Not a computer chick on the weekends anymore.